Matt's Gallery celebrated its 40th anniversary with a fundraising dinner to support the move to a permanent new space at Nine Elms, Wandsworth. Due to open in Spring 2020, the complex will incorporate two double-height gallery spaces, a library and archive space and two affordable artists' studios.
The Mayor of Wandsworth, Councillor Jane Cooper, joined the celebrations, which included performances by artist Sophie Jung, limited edition ceramic tombola tickets made by Oona Grimes and Robin Klassnik taking a turn as a tombola ticket seller. Prizes included sculptural table pieces by David Batchelor, Angus Braithwaite, Bronwen Buckeridge, Beth Collar, Willie Doherty, Jimmie Durham, Emma Hart, Joey Holder, Dean Kenning, Lindsey Mendick, Lindsay Seers & Keith Sargent and Marianna Simnett. The evening also saw the launch of two new editions by Nicola Bealing and Benedict Drew, produced especially for Matt's Gallery's 40th Anniversary.
Matt's Gallery is currently fundraising to fit out the 6,000 sq foot double-height space which has been secured core and shell through Wandsworth Council from the developer Bellway. We have so far secured support from the Arts Council England, Cockayne and the London Community Foundation, the Garfield Weston Foundation and the Foyle Foundation, as well as artworks generously donated by Antony Gormley and Harland Miller and our Founding Benefactors, Patrons and Friends.
Current
Matt's Gallery presents Ghost / TV, an exhibition of objects and video by Susan Hiller that continues her investigations into the numinous, the ephemeral, and the personal.
At the time of her passing in January 2019, Hiller was due to start planning her fifth exhibition with Matt's Gallery, following on from Work in Progress in 1980, An Entertainment in 1991, The Last Silent Movie in 2008, and Channels in 2013 – shows which introduced some of her most groundbreaking and iconic works. The exhibition had to be postponed, and Ghost / TV has been developed since then in close collaboration with Susan Hiller's son, Gabriel Coxhead.
Ghost / TV is the 40th anniversary exhibition at Matt's Gallery, which first opened in September 1979.
Matt's Gallery thanks Ron Henocq Fine Art for their generous support.
Upcoming
The lying. The lies.
The loathing. The distaste.
The name calling.
The hot air of rant-rousing slivers,
deaf to inequity.
Tongue-tied is a collection of mute tongues that emit no words but communicate through pigment and shape. Static and singular, they divulge, bare and reveal. One vulnerable, another bold; ventriloqual expressions of cadence and timbre, of pattern, patter and the patois of speech.
Works presented in Tongue-tied have been selected from an incidental archive of over 500 drawings, watercolours, texts and knitted textiles made by Hayley Newman since June 2018, all of which trace personal responses to a time of uncertainty and turbulence.
Matt's Gallery thanks Ron Henocq Fine Art for their generous support.
Artists' News
To celebrate the extraordinary contributions that Susan Hiller (1940–2019) made in regards to furthering the fields of feminism, post-conceptualism and research-based art practices, a special hang of early paintings, photographic works and sculptural objects by the American-born artist will take place at Frieze Masters, 3-6 October 2019. Organised collaboratively by Lisson Gallery and her estate, this solo presentation pays homage to Hiller's multi-faceted career, featuring works that explore interconnecting interests and formative themes within her art, such as notions of the interior self, the aura, automatic writing and the female author, as well as a never-before-seen display of her earliest extant works, entitled Studies for 'Home' (1968).
Trellis: Public Art is a major commission and programme of knowledge exchange between researchers and artists resulting in an exhibition at Queen Elizabeth Olypmpic Park in October 2019. Bringing together artists working in or from east London with UCL researchers, Trellis creates a space to examine the shared ideas that emerge when an artist and a researcher are afforded the opportunity to develop their mutual interests.
Point Patterns results from the encounter between a mathematical analysis of the street network of London and the creative disciplines of drawing and dance. It arose out of conversations between visual artist Alison Turnbull and theoretical physicist Dr Elsa Arcaute, which resulted in the investigation of fractal patterns, mapping and colour-coding in urban systems and drawing. Central to Point Patterns is a multi-layered film made in collaboration with Hugo Glendinning. The film explores movement, in the drawings generated by research data and maps of East London, in the sounds and patterns created by dancers in the studio and in the rhythms of the city itself.
Jo Bruton recently completed a two-month stint as artist-in-residence at the Academy of Visual Arts, Hong Kong. Bruton marked the end of the residency with an open studio that allowed audiences to view her installation, Running Mountains. The installation was developed over a two month period and includes works made both on and with paper. Her paintings explore a personal as well as formal narrative where boundaries are tested between painting and site and the decorative is used to disrupt a sense of stability.
In preparation for the residency, which began in July, Bruton made a series of wallpapers that travelled with her and would later act as grounds for paintings made in response to her experience of Hong Kong's visual culture. The journey between London and Hong Kong is integral to this project, as the portable nature of the ground is contingent with Bruton's idea of painting as an environment to navigate. In this context, the wallpaper acts as an immediate but mobile space to work with combining association with home and travel with the spectacle of discovery.
Now back in London, Bruton will continue to work with the many references, influences and visual ideas that this opportunity has generated for her practice. 
An afternoon of presentations and discussions, selected from an open call, examines recent research and critical issues around contemporary drawing. This year's session of the Drawing Research Forum will feature presentations and a plenary discussion with researchers examining diverse themes, and utilising and developing current discourse around contemporary drawing. The Drawing Research Forum provides a space for knowledge exchange between disciplines, encourages cross-fertilization of ideas and methodology, and fosters collaborations between artists and researchers.
David Osbaldeston will be presenting new research entitled Abstract Then – Abstract Now.
Walking Through Walls marks the 30th anniversary of the fall of the Berlin Wall, one of the most symbolic events of the 20th century, interrogating the experience of vulnerability and anxiety caused by power structures that thrive on confinement and segregation.
The exhibition brings together 28 international artists and covers a wide variety of media including painting, sculpture, photography, film, sound installation, site-specific interventions and performance. It is conceived as one comprehensive, non-linear experience, constructed around three interwoven lines of inquiry. The first brings together works that explore the physical presence of walls and how they function as sites of separation. The second reflects on the impact that physical and metaphorical walls have on those who live with them. The third portrays the struggles to overcome existing divisions. In addition, the exhibition directly references the historically charged location of the Gropius Bau. Many symbolic sites are in its direct vicinity, or even visible from the exhibition galleries themselves, including a fragment of the Berlin Wall.
Willie Doherty will be showing an early photographic work, Fractured/Encased (1990), alongside works by Marina Abramović and Ulay, José Bechara, Sibylle Bergemann, Tagreed Darghouth, Jose Dávila, Willie Doherty, Smadar Dreyfus, Melvin Edwards, Dara Friedman, Dora García, Zahrah Al Ghamdi, Mona Hatoum, Nadia Kaabi-Linke, Michael Kvium, Gustav Metzger, Reem Al Nasser, Christian Odzuck, Emeka Ogboh, Anri Sala, Fred Sandback, Aki Sasamoto, Regina Silveira, Siska, Javier Téllez, Samson Young, Yuan Yuan, Héctor Zamora.
Crossing Lines, Constructing Home investigates two parallel ideas: national, political, and cultural conceptions of boundaries and borders; and the evolving hybrid spaces, identities, languages, and beliefs created by the movement of peoples. While offering historical context and a consideration of the forces that commonly drive migration, such as political instability, natural disasters, and oppression linked to race, religion, culture, and class, the exhibition presents a  complicated narrative about immigration and displacement. Willie Doherty is among a roster of international artists exhibiting in Crossing Lines and will be showing his powerful video installation Remains (2013).
how the light gets in is an exhibition about the movement of people across the globe and the welcome cracks that develop in our notions of borders and nation states—"that's how the light gets in," Leonard Cohen sang in his 1992 song "Anthem":
Ring the bells that still can ring
Forget your perfect offering
There is a crack in everything
That's how the light gets in
This exhibition and its accompanying programme are about hope at a time in which migration has become one of the most pressing issues for humanity. Artists can make the heavily mediated mass-migration crisis more tangible, representing often difficult and controversial ideas, and playing a critical role in helping people understand the complicated politics and emotions of the im/migrant experience.
how the light gets in brings together an international group of 58 artists and artist teams and collectives, ranging in age from their twenties to their nineties and representing 29 countries of birth and residence. Their work engages with themes of migration, immigration, displacement, and exile. Doherty will be showing photographic works made between 2016-17.
The OPCARE Commissioning Partnership, Fabrica and Ikon galleries and Threshold Studios have commissioned Care(less), an immersive 360° film work by Lindsay Seers. The artwork and exhibition programme is a response to groundbreaking research being undertaken by University of Brighton, University of Birmingham and University of Lincolnshire that looks at the experiences of older people receiving care which they pay for themselves. Early research findings indicate that care provision can feel precarious for many of those who receive it and that a sense of powerlessness, bewilderment and difficulty in dealing with uncertainty is common. Care(less) will tour to Frequency International Festival of Digital Culture, Lincoln (24 – 27 October 2019) and Ikon, Birmingham.
Paris Photo is the largest international art fair dedicated to the photographic medium and is held each November at the historic Grand Palais in Paris. Anne Bean will be exhibiting in this year's fair with London gallery England & Co.
England & Co will be showing works made in the 1970s and 1980s at the Sotheran Building in group exhibition Curtains for Mrs Thatcher. Included in the exhibition is Anne Bean's 1981 collaboration with Dov Eylath, Blue for You, which used the chroma key technique to open an improvisatory space in which to explore the psychological tension between two people and the precariousness of self.
Resofest is a three-day fundraising festival for Resonance FM, "the best radio station in London" (The Guardian), with all proceeds going towards the support and continuation of Resonance. Anne Bean and Richard Wilson, who have been collaborating on projects that incorporate both sound and visuals since the late 1970s, will perform at Resofest on Thursday 24 October.
Marking its 70th anniversary this year, New Contemporaries will celebrate its legacy and future direction with a two-day conference with The Research Forum, Courtauld Institute of Art. The conference programme will address the development of New Contemporaries as it continually evolves to support the needs of emerging artists and practices. Leah Capaldi will be participating in a panel discussion with Mike Collier, chaired by Kirsty Ogg, director of New Contemporaries:The emergence and evolving agency of performance practice in New Contemporaries on Saturday 25 October.
Jordan Baseman's film 1 + 1 = 1 will be shown in The Twin at Leamington Spa Art Gallery, as part of the Coventry Biennial. The exhibition provides opportunities for exchange and dialogue, ideas which are addressed in this exhibition through media including photography, video, paper-based collage and sculptural installation. 1 + 1 = 1  features Patrick Wilkins, a heart and lung transplant recipient who relates his dreams and experiences. We listen to Pat, accompanied by his wife Christine, as we watch an unidentifiable, semi-organic form rotate, move, grow and recede. The black and white moving image appears to be old, yet it is digitally manipulated. The white light that emanates from the form is combined with Pat's moving and often frightening account of his procedure. 1 + 1 = 1 was commissioned by Wysing Arts and Leamington Spa Art Gallery, as part of Arts Council England's National Touring Programme, through a residency at Papworth Hospital Heart and Lung Transplant Unit.
From narrow provinces brings together work by artists whose respective bodies of work take distinct approaches to materials, colour, shapes and structure, and operate in compelling junctures between painting and textiles, sculpture and architecture. Alison Turnbull is among the roster of international artists who will be showing works that investigate the inherent behaviours of the materials and processes they use.
Using the former Courthouse building in Arbroath's Town Centre, co-commissioner Hospitalfield presents Lindsay Seers, Every Thought There Ever Was. Through the use of digital animation, robotics, film, drawing and sound design the artist has created a complex and layered environment that explores a world experienced differently.
Every Thought There Ever Was, draws on philosophical ideas and scientific research to consider historical representations of schizophrenia and contemporary insights into the condition. Through digital animation, special effects, drawing and sound design, Every Thought There Ever Was explores the extraordinary brain functioning that occurs in the condition of schizophrenia. The work draws on an experimental treatment known as Avatar Therapy, in which those living with schizophrenia can speak to their persecutors in a digital world. Guided by first-person accounts and a collaborative drawing exchange, Seers' work has been shaped by conversations with scientific partners including Anil Seth Professor of Cognitive and Computational Neuroscience at the University of Sussex and Chris Frith, Emeritus and Professor of Neuropsychology, UCL to explore the current studies and thinking on the condition.
Every Thought There Ever Was is supported by Wellcome and is co-commissioned by Matt's Gallery, London; the MAC, Belfast; Focal Point Gallery, Southend-On-Sea; Hospitalfield, Arbroath; and John Hansard Gallery, Southampton. This exhibition is part of a programme led by Hospitalfield for the Angus Place Partnership supported by Creative Scotland.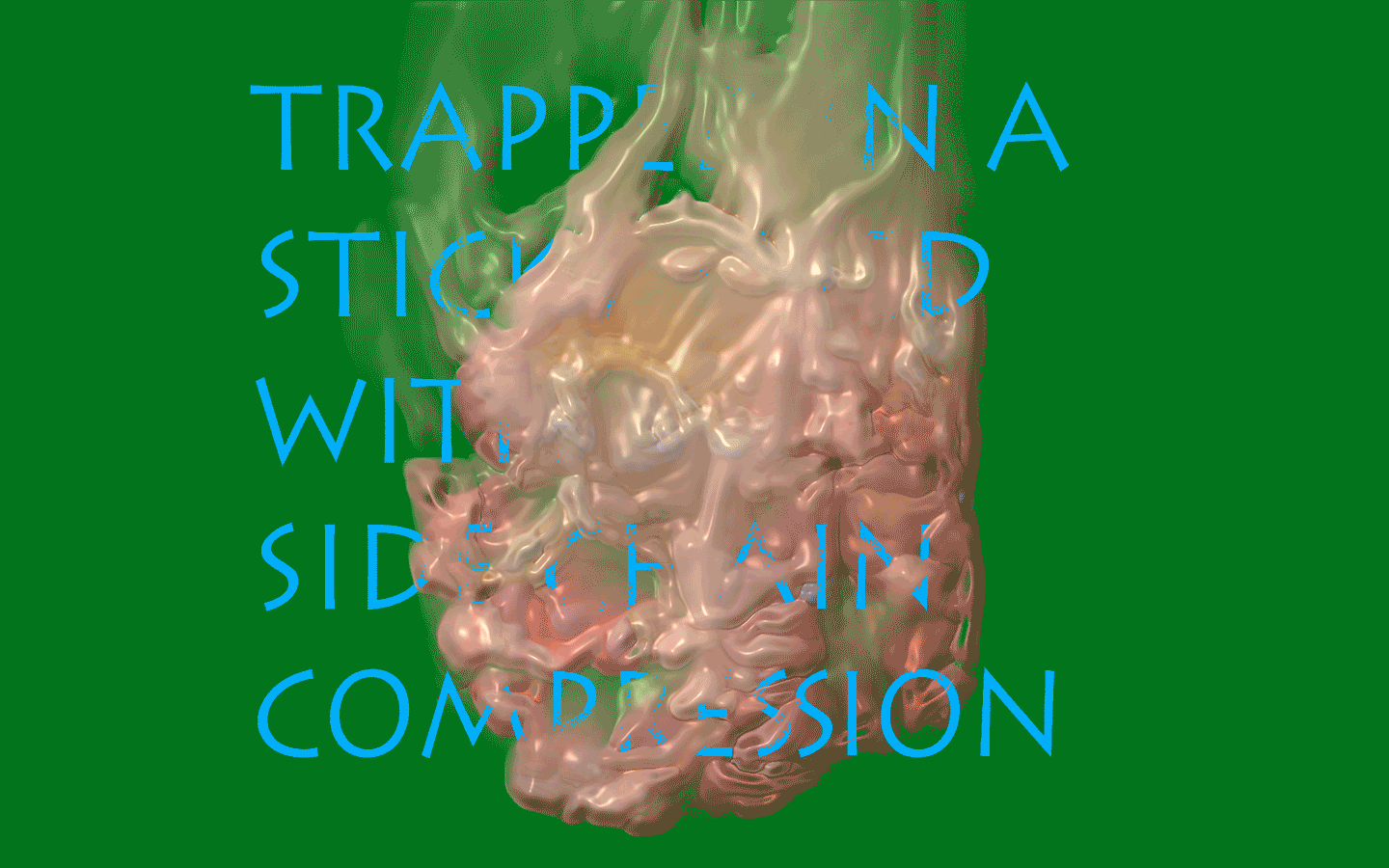 Drawing on cutting-edge mental health research from the Institute of Psychiatry, Psychology & Neuroscience (IoPPN) at King's College London, ON EDGE: Living in an Age of Anxiety reflects the perspectives of artists, scientists, young people and patients. The exhibition will feature work by Benedict Drew amongst others and considers different personal experiences of anxiety, how the world around us can cause worry or stress, and our evolutionary impulse to be on edge.
In John Carey's The Faber Book of Utopias he explains that utopia means nowhere or no-place. It has often been taken to mean good place, but strictly speaking imaginary good places and imaginary bad places are all utopias, or nowheres. There have been many exhibitions about Utopia and Dystopia that analyse and focus architecture and its history, however, this exhibition will explore the artist's point of view.
Curated by Yuko Shiraishi the exhibition also includes a multitude of archival material relating to the Russian constructivist architect Ivan Leonidov, whose work was the starting point for Shiraishi to curate this exhibition.
The exhibition features Mariana Bisti, David Greene (Archigram), Tadashi Kawamata, Mike Nelson, Kathy Prendergast, Ben Rivers, Yuko Shiraishi, Alison Turnbull, Richard Wilson and Gary Woodley, as well as works by Frederick Kiesler, Gustav Klucis, Lazar El Lissitzky, Kasimir Malevich, László Moholy-Nagy, Liubov Popova and Georges Vantongerloo.
Actually, the Dead Are Not Dead examines how to redefine our alliances with those who are not presently living. Actually, the Dead Are Not Dead, encompasses an exhibition and a series of events taking place at various venues in Bergen. At the centre of the project is a preoccupation with life – with an understanding of life beyond the binary oppositions of life and death, nature and culture, human and animal, subject and object, healthy and sick, past and future. Actually, the Dead Are Not Dead proposes communicating with the specters of the past and the future and taking responsibility for those who are no longer, or not yet, here.
Bergen Assembly 2019 is conceived by a group of twelve curators, artists, theorists, and activists. This core group develops the programme in the form of individual, shared, and overlapping projects to which it invites further artists and contributors from other fields.
Core Group: Conveners Hans D. Christ and Iris Dressler in collaboration with Murat Deha Boduroğlu, Banu Cennetoğlu, María García, Hiwa K, Katia Krupennikova, Viktor Neumann, Paul B. Preciado, Pedro G. Romero, Simon Sheikh, and Emma Wolukau-Wanambwa.
Mariner takes as its starting point one of the most influential poems in the English language The Rime of the Ancient Mariner by poet Samuel Taylor Coleridge. Inspired by language and rich visual metaphor the Mariner connects the past with the present to retell an old tale for the 21st century, one that is informed by the latest research into marine science and marine pollution, the movement and migration of peoples across the seas, hidden postcolonial histories and human vulnerability and isolation. Bringing together artists, writers, marine scientists, historians and curators to provide a cross-discipline interpretation Mariner will feature the work Shipwreck, 2017 by Nicola Bealing.
Mariner is a touring exhibition that will go on to The Edge, Bath from 24 January – 21 March 2020 and then continue to John Hansard Gallery, Southampton from 2 May – 4 July 2020.
Will it soon be possible to extend our lives endlessly? 
From 12 September 2019 to 29 March 2020, contemporary artists and scientists will reflect on the extension of life in Endless Life at Buitenplaats Doornburgh. The exhibition will include the animatronic sculpture Bad Copy (2012) by Nathaniel Mellors alongside work by Isabelle Andriessen, Sander Breure & Witte Van Hulzen, Robert Glas, Katja Novitskova, Temra Pavlovic and Hannes Wiedemann and will ask what our world will look like when death is no longer an established fact for everyone.
New Symphony of Time expands the boundaries of Mississippi's identity, casting light on a shared past to help reflect an expansive, more inclusive future. This ongoing exhibition features a single screen version of Graham Fagen's, Slave's Lament amongst other contemporary pieces such as Benny Andrews' Mississippi River Bank and Jeffrey Gibson's Sharecropper, pieced quilts, historical paintings, and self-taught artwork, which provide an alternate lens from which to consider the significant creative contributions of the state of Mississippi and its place as part of a broader, American narrative.
Mike Nelson's 2019 Tate Britain Commission is now open to the public. Making work in response to the unique architecture and history of their Duveen Galleries. Nelson has transformed the grand spaces of the Duveen Galleries into something between a sculpture court and an asset strippers' warehouse. He has carefully selected objects from the post-war Britain that framed his childhood – including enormous knitting machines, woodwork stripped from a former army barracks, graffitied steel awnings and doors from an NHS hospital.
Nelson's project has been informed by the Duveen Galleries' origins as the first purpose-built sculpture galleries in England, intended to rival the sculpture court at the British Museum and the V&A's Cast Courts. It turns the neo-classical galleries into a warehouse of monuments to a lost era and the vision of society it represented.
Jordan Baseman's ambitious digital commission continues, marking the centenary of the 1918 influenza pandemic known as 'Spanish Flu'. Radio Influenza is delivered daily as an audio soundtrack over the full course of a year – you can access these via the website, podcast apps, or follow on Facebook, Instagram or Twitter. The Wellcome commission, which started on 1 November 2018, captures the everyday experience of how news, rumour and health information and disinformation was shared and experienced through newspaper accounts at the time.
The 1918 influenza pandemic was one of the most significant and wide-reaching international health crises of the twentieth century, which killed at least 50 million people worldwide. Wellcome is marking the centenary by funding a wealth of projects exploring local, national and international responses to the reality and devastation of the Spanish Flu. Baseman's work draws on original source materials from 1918-19 and follows the patterns and rhythms of everyday life over the course of a year. From individual, local stories to national and international responses, the project will represent the devastation of the epidemic through the everyday, exploring how information about it filtered into every aspect of life. Using contemporary reporting from the British Newspaper Archive held by the British Library, it will track scientific developments and failures, the public's hopes and fears, and governments' action and inaction.