Matt's Gallery is closed throughout August and will reopen in September.
Upcoming
Matt's Gallery presents Ghost / TV an exhibition of objects and video by Susan Hiller that continues her investigations into the numinous, the ephemeral, and the personal.
At the time of her passing in January 2019, Hiller was due to start planning her fifth exhibition with Matt's Gallery, following on from Work in Progress in 1980, An Entertainment in 1991, The Last Silent Movie in 2008, and Channels in 2013 – shows which introduced some of her most groundbreaking and iconic works. The exhibition had to be postponed, and Ghost / TV has been developed since then in close collaboration with Susan Hiller's son, Gabriel Coxhead.
Ghost / TV is the 40th anniversary exhibition at Matt's Gallery, which first opened in September 1979.
Matt's Gallery thanks Ron Henocq Fine Art for their generous support.
Brody Chipchase announced as the recipient of the 2019 David Troostwyk Studio Award.
Brody Chipchase is the recipient of the 2019 David Troostwyk Studio Award. The award, given each year to a student graduating from the BA Sculpture programme at Camberwell UAL, provides the recipient with a rent-free studio for one year at Martello Street, E8 — the SPACE studio where Robin Klassnik first opened Matt's Gallery in 1979. Alongside this Chipchase will receive mentoring from Klassnik.
The award is named after David Troostwyk, (5 August 1929 – 29 September 2009). Working in an array of media that encompassed painting, text and sound, he produced works with an approach that was sparse, minimal and staunchly conceptual.
In 1979, Troostwyk became the first artist to be shown by Robin Klassnik, in what was Robin's studio space in Martello Street, London. This collaboration led to what was soon to be known internationally as Matt's Gallery, London. Over 40 years, Klassnik has collaborated with hundreds of artists to help them produce ground-breaking artworks. These exhibitions and events have impacted significantly on countless audiences engaged with and interested in contemporary art.
Matt's Gallery was founded as an artist-led, experimental platform: actively exploring the idea of the exhibition as a discursive space. The David Troostwyk / Matt's Gallery Studio Award continues Matt's Gallery's commitment to artists.
Brody Chipchase is the sixth recipient of the award, inheriting the studio from Hannah Skinner in October 2019. In November 2019 Camberwell Space will hold an exhibition of work by Skinner.
The 2019 David Troostwyk / Matt's Gallery Studio Award is supported by the David Troostwyk Trust (Barbara Cavanagh, Olivia Cavanagh and Robin Klassnik), Matt's Gallery and Camberwell UAL.
Artists' News
Jo Bruton will be holding an open studio to mark the end of her residency at the Academy of Visual Arts, Hong Kong. The installation on view, Running Mountains, was developed over a two month period and includes works made both on and with paper. Her paintings explore a personal as well as formal narrative where boundaries are tested between painting and site and the decorative is used to disrupt a sense of stability.
In preparation for the residency, which began in July, Bruton made a series of wallpapers that travelled with her and would later act as grounds for paintings made in response to her experience of Hong Kong's visual culture. The journey between London and Hong Kong is integral to this project, as the portable nature of the ground is contingent with Bruton's idea of painting as an environment to navigate. In this context, the wallpaper acts as an immediate but mobile space to work with combining association with home and travel with the spectacle of discovery.
After three years and thirty-six episodes, Richard Grayson's Possessions_inc. has reached its conclusion with the final episode being posted in July. Since 2016 Matt's Gallery has posted monthly installments of this epic video work – part series, part blog, part essay, part talking head.
Over its three years Possessions_inc. became an expanding exploration of ideas of value, the ways we invest in objects, the Bilderberg owl, animatronics, the mystery of Rennes Le Chateau, codes, fakes, oligarchs, the missing head of Philip K Dick, treasure hunting, M.R. James, the V.I.P. Lounge, drug smuggling, computer animation, animism, Pygmalion and the insurance industry.
Possessions_inc. was featured in the latest issue of Art Monthly and each episode is available to watch here.
Using the former Courthouse building in Arbroath's Town Centre, co-commissioner Hospitalfield presents Lindsay Seers, Every Thought There Ever Was. Through the use of digital animation, robotics, film, drawing and sound design the artist has created a complex and layered environment that explores a world experienced differently.
Every Thought There Ever Was, draws on philosophical ideas and scientific research to consider historical representations of schizophrenia and contemporary insights into the condition. Through digital animation, special effects, drawing and sound design, Every Thought There Ever Was explores the extraordinary brain functioning that occurs in the condition of schizophrenia. The work draws on an experimental treatment known as Avatar Therapy, in which those living with schizophrenia can speak to their persecutors in a digital world. Guided by first-person accounts and a collaborative drawing exchange, Seers' work has been shaped by conversations with scientific partners including Anil Seth Professor of Cognitive and Computational Neuroscience at the University of Sussex and Chris Frith, Emeritus and Professor of Neuropsychology, UCL to explore the current studies and thinking on the condition.
Seers will be holding two artist's talk, the first on Saturday 7 September at Webster Memorial Theatre and the second on the 10 September at the V&A Dundee, for more information please visit the Hospitalfield website here.
Every Thought There Ever Was is supported by Wellcome and is co-commissioned by Matt's Gallery, London; the MAC, Belfast; Focal Point Gallery, Southend-On-Sea; Hospitalfield, Arbroath; and John Hansard Gallery, Southampton. This exhibition is part of a programme led by Hospitalfield for the Angus Place Partnership supported by Creative Scotland.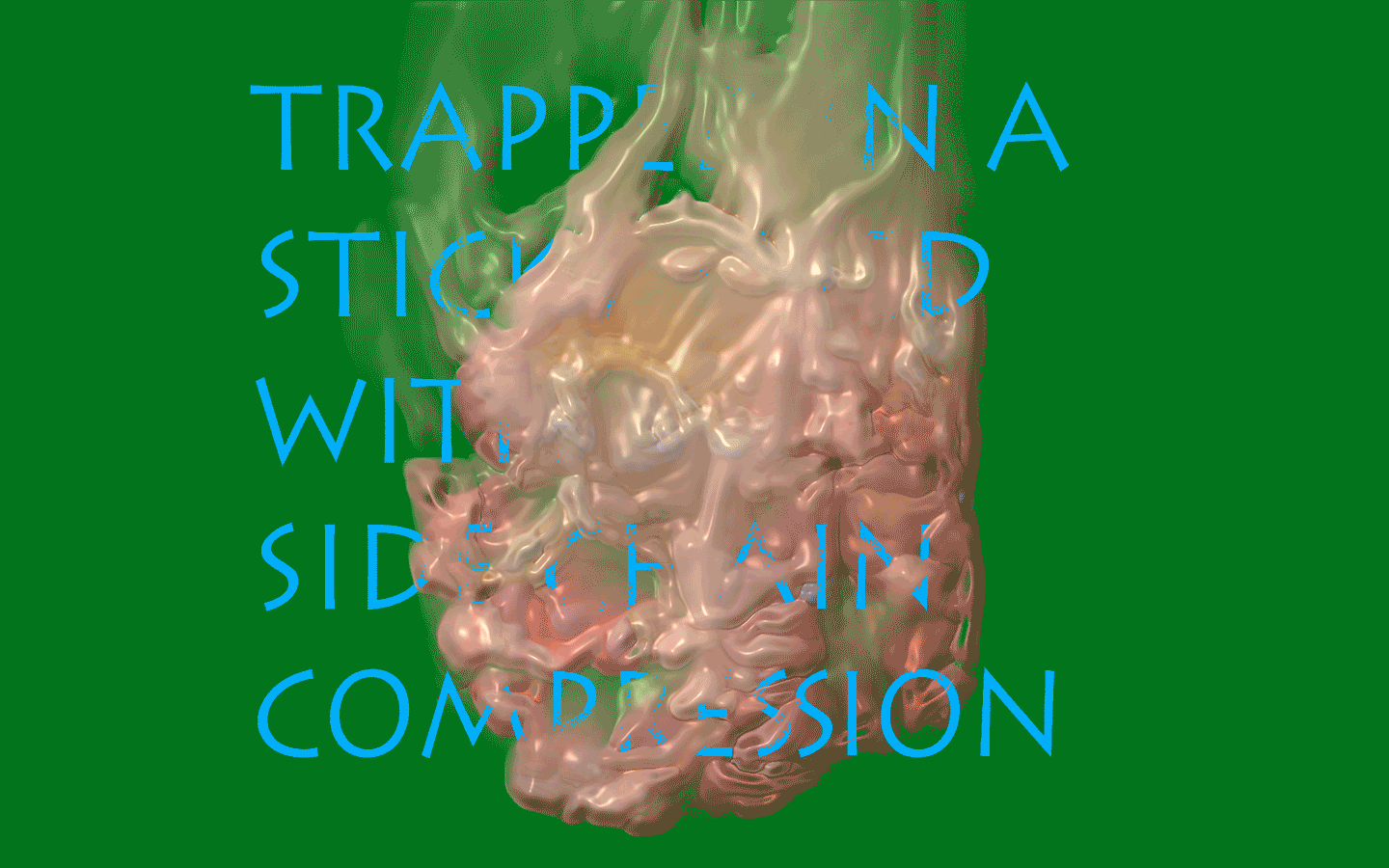 Drawing on cutting-edge mental health research from the Institute of Psychiatry, Psychology & Neuroscience (IoPPN) at King's College London, ON EDGE: Living in an Age of Anxiety reflects the perspectives of artists, scientists, young people and patients. The exhibition will feature work by Benedict Drew amongst others and considers different personal experiences of anxiety, how the world around us can cause worry or stress, and our evolutionary impulse to be on edge.
In John Carey's The Faber Book of Utopias he explains that utopia means nowhere or no-place. It has often been taken to mean good place, but strictly speaking imaginary good places and imaginary bad places are all utopias, or nowheres. There have been many exhibitions about Utopia and Dystopia that analyse and focus architecture and its history, however, this exhibition will explore the artist's point of view.
Curated by Yuko Shiraishi the exhibition also includes a multitude of archival material relating to the Russian constructivist architect Ivan Leonidov, whose work was the starting point for Shiraishi to curate this exhibition.
The exhibition features Mariana Bisti, David Greene (Archigram), Tadashi Kawamata, Mike Nelson, Kathy Prendergast, Ben Rivers, Yuko Shiraishi, Alison Turnbull, Richard Wilson and Gary Woodley, as well as works by Frederick Kiesler, Gustav Klucis, Lazar El Lissitzky, Kasimir Malevich, László Moholy-Nagy, Liubov Popova and Georges Vantongerloo.
Actually, the Dead Are Not Dead examines how to redefine our alliances with those who are not presently living. Actually, the Dead Are Not Dead, encompasses an exhibition and a series of events taking place at various venues in Bergen. At the centre of the project is a preoccupation with life – with an understanding of life beyond the binary oppositions of life and death, nature and culture, human and animal, subject and object, healthy and sick, past and future. Actually, the Dead Are Not Dead proposes communicating with the specters of the past and the future and taking responsibility for those who are no longer, or not yet, here.
Bergen Assembly 2019 is conceived by a group of twelve curators, artists, theorists, and activists. This core group develops the programme in the form of individual, shared, and overlapping projects to which it invites further artists and contributors from other fields.
Core Group: Conveners Hans D. Christ and Iris Dressler in collaboration with Murat Deha Boduroğlu, Banu Cennetoğlu, María García, Hiwa K, Katia Krupennikova, Viktor Neumann, Paul B. Preciado, Pedro G. Romero, Simon Sheikh, and Emma Wolukau-Wanambwa.
An exhibition inspired by a novel, a city and a scene.
Displaying the raw energy that he would later develop to establish himself as one of the most original writers of his generation, Roberto Bolaño's early experimental novella Antwerp remains unclassifiable. Written in 1980, but only published in 2002 shortly before the author's death, Antwerp is a highly-fragmented story, displaying deep irreverence to the form of the novel. Avoiding linear narrative, it progresses using a multiplicity of perspectives, with images, scenes and characters called up in different forms each time. The whole remains elusive.
For the closing event, on 14 September, Imogen Stidworthy will be holding a conversation with Sacha van Loo, wiretap analyst for Antwerp police and protagonist in the installation Sacha which is presented in the exhibition. Sacha is also an offshoot of the installation (.) which was commissioned and produced by Matt's Gallery, at Copperfield Road in 2011. More information about the event will be posted on the M HKA website soon.
Middlesborough Art Weekender will feature an exhibition of 6 photographic works by Willie Doherty. The exhibition takes place for one weekend in September across multiple venues in Middlesborough. Full details will be published soon at middlesbroughartweekender.com/
A New Song (To An Old Tune) continues at The Foundling Museum until 1 September. Using a mixture of print and painting, Bealing's work takes as its starting point the subjects and narratives found within 18th century broadside ballads – descriptive or narrative songs on popular themes, often sung or sold in the form of cheap sheet music in the streets. Vibrant, bawdy, surreal and humorous in nature, her work bears many similarities to that of Hogarth's, an artist she cites as having inspired her.
Mariner takes as its starting point one of the most influential poems in the English language The Rime of the Ancient Mariner by poet Samuel Taylor Coleridge. Inspired by language and rich visual metaphor the Mariner connects the past with the present to retell an old tale for the 21st century, one that is informed by the latest research into marine science and marine pollution, the movement and migration of peoples across the seas, hidden postcolonial histories and human vulnerability and isolation. Bringing together artists, writers, marine scientists, historians and curators to provide a cross-discipline interpretation Mariner will feature the work Shipwreck, 2017 by Nicola Bealing.
Mariner is a touring exhibition that will go on to The Edge, Bath from 24 January – 21 March 2020 and then continue to John Hansard Gallery, Southampton from 2 May – 4 July 2020.
Nicola Bealing, Broadside Etchings acquired by the British Museum
The British Museum has acquired Nicola Bealings's Broadside Etchings, a set of eight etchings, for its print collection. You can see all eight on display at A New Song (To An Old Tune) at Foundling Museum until 1 September.
Will it soon be possible to extend our lives endlessly? 
From 12 September 2019 to 29 March 2020, contemporary artists and scientists will reflect on the extension of life in Endless Life at Buitenplaats Doornburgh. The exhibition will include the animatronic sculpture Bad Copy (2012) by Nathaniel Mellors alongside work by Isabelle Andriessen, Sander Breure & Witte Van Hulzen, Robert Glas, Katja Novitskova, Temra Pavlovic and Hannes Wiedemann and will ask what our world will look like when death is no longer an established fact for everyone.
New Symphony of Time expands the boundaries of Mississippi's identity, casting light on a shared past to help reflect an expansive, more inclusive future. This ongoing exhibition features a single screen version of Graham Fagen's, Slave's Lament amongst other contemporary pieces such as Benny Andrews' Mississippi River Bank and Jeffrey Gibson's Sharecropper, pieced quilts, historical paintings, and self-taught artwork, which provide an alternate lens from which to consider the significant creative contributions of the state of Mississippi and its place as part of a broader, American narrative.
Written in 1792, The Slave's Lament is Robert Burns' only work to shed light on the appalling realities of the transatlantic slave trade. Despite being more than 200 years old, the song brings the social, political and human tragedies of today into sharp focus.
Performed by the Scottish Ensemble and reggae singer Ghetto Priest, artist Graham Fagen's contemporary interpretation connects Scottish and Caribbean history through these seemingly disparate musical cultures. Presented across four screens, the work is both haunting and melancholy, yet common ground is found between Burns' verse and Jamaican reggae. By showing the work at the Holburne, histories of the city and of the collection are brought into the contemporary.
Commissioned by Hospitalfield, Arbroath and exhibited at Scotland + Venice 2015, when Graham Fagen represented Scotland at the Venice Biennale.
Continuing until 8 September at Southwark Park Galleries (formerly known as CGP London) is Dog Show, a contemporary art show about dogs, chosen by dogs. Dog Show features several Matt's Gallery artists and associates, including Leah Capaldi, Brian Catling, Kathryn Klassnik, Robin Klassnik and their Old English Sheepdog Matt E. Mulsion, who gave her name to Matt's Gallery back in 1979.
This exhibition is dedicated to the memory of Michael Stanley, Curator of Ikon before becoming Director of Milton Keynes Gallery and then Modern Art Oxford, who died tragically in 2012. Co-curated with David Austen and George Shaw and structured loosely on Rex Warner's 1941 wartime novel The Aerodrome, a book that made a great impression on Stanley, it includes many of the artists he worked with, all of whom held him in great affection and regarded him as one of their own. The exhibition is accompanied by a fully illustrated catalogue published by Ikon and Modern Art Oxford, featuring essays by artists David Austen, George Shaw, Carrie Stanley and Ikon's Director Jonathan Watkins.
In response to the theme of laughter, David Osbaldeston has produced a new series of printed works Cample Line – UNTITLED (Generalised Laughter Series) – which features propped abstract forms alongside descriptors that allude to the dynamics of the comedic duo or double act. At two metres in height, these works have been made in parallel with Somewhere Between My Finger and Thumb, a new sequence of small gouache paintings the artist has made using pages from the 1875 book The Philosophy of Laughter by George Vasey.
The exhibition forms part of a wider programme at Cample Line that explores words, images and actions that embrace the slapstick, the non-sense, the deadpan, the fantastical or the absurd as modes we use to live in or challenge the world around us.
Mike Nelson's 2019 Tate Britain Commission is now open to the public. Making work in response to the unique architecture and history of their Duveen Galleries. Nelson has transformed the grand spaces of the Duveen Galleries into something between a sculpture court and an asset strippers' warehouse. He has carefully selected objects from the post-war Britain that framed his childhood – including enormous knitting machines, woodwork stripped from a former army barracks, graffitied steel awnings and doors from an NHS hospital.
Nelson's project has been informed by the Duveen Galleries' origins as the first purpose-built sculpture galleries in England, intended to rival the sculpture court at the British Museum and the V&A's Cast Courts. It turns the neo-classical galleries into a warehouse of monuments to a lost era and the vision of society it represented.
Jordan Baseman's ambitious digital commission continues, marking the centenary of the 1918 influenza pandemic known as 'Spanish Flu'. Radio Influenza is delivered daily as an audio soundtrack over the full course of a year – you can access these via the website, podcast apps, or follow on Facebook, Instagram or Twitter. The Wellcome commission, which started on 1 November 2018, captures the everyday experience of how news, rumour and health information and disinformation was shared and experienced through newspaper accounts at the time.
The 1918 influenza pandemic was one of the most significant and wide-reaching international health crises of the twentieth century, which killed at least 50 million people worldwide. Wellcome is marking the centenary by funding a wealth of projects exploring local, national and international responses to the reality and devastation of the Spanish Flu. Baseman's work draws on original source materials from 1918-19 and follows the patterns and rhythms of everyday life over the course of a year. From individual, local stories to national and international responses, the project will represent the devastation of the epidemic through the everyday, exploring how information about it filtered into every aspect of life. Using contemporary reporting from the British Newspaper Archive held by the British Library, it will track scientific developments and failures, the public's hopes and fears, and governments' action and inaction.
Using humour, The Aalto Natives reflects on themes such as national identity, creation myths, and nationalism. The exhibition also includes new works by the artist duo, Nathaniel Mellors and Erkka Nissinen, whose new installations are a continuation of the story in The Aalto Natives but in three-dimensional form, with many of the animated doll figures in the video placed in the exhibition rooms. The Aalto Natives was originally commissioned for the Finnish Pavilion in Venice Biennale in 2017 and continues at Boras Konstmusuem until 11 August.